Hi everyone! I'll collect all my free brushes and sets in this thread to save you the time searching
my posts in the Marketplace
. Here you will also get regular updates and info about new free brushes I'll add to the respective sets in the future.
1) Free Ink & SFX Brush Set
This my first custom-made Procreate ink brush set with 8 brushes for inking and special effects. It's dedicated to the great Will Elder, an American illustrator and comic book artist who worked in numerous areas of commercial art but is best known for a zany cartoon style that helped launch Harvey Kurtzman's MAD comic book in 1952.
•
Update 01-21-2017
: Added 12 new and updated ink and effect brushes :)
Here's a time-lapse video of the inking process:
•
Update 09-22-2017
: Added a new Procreate 4 version of the ELDER: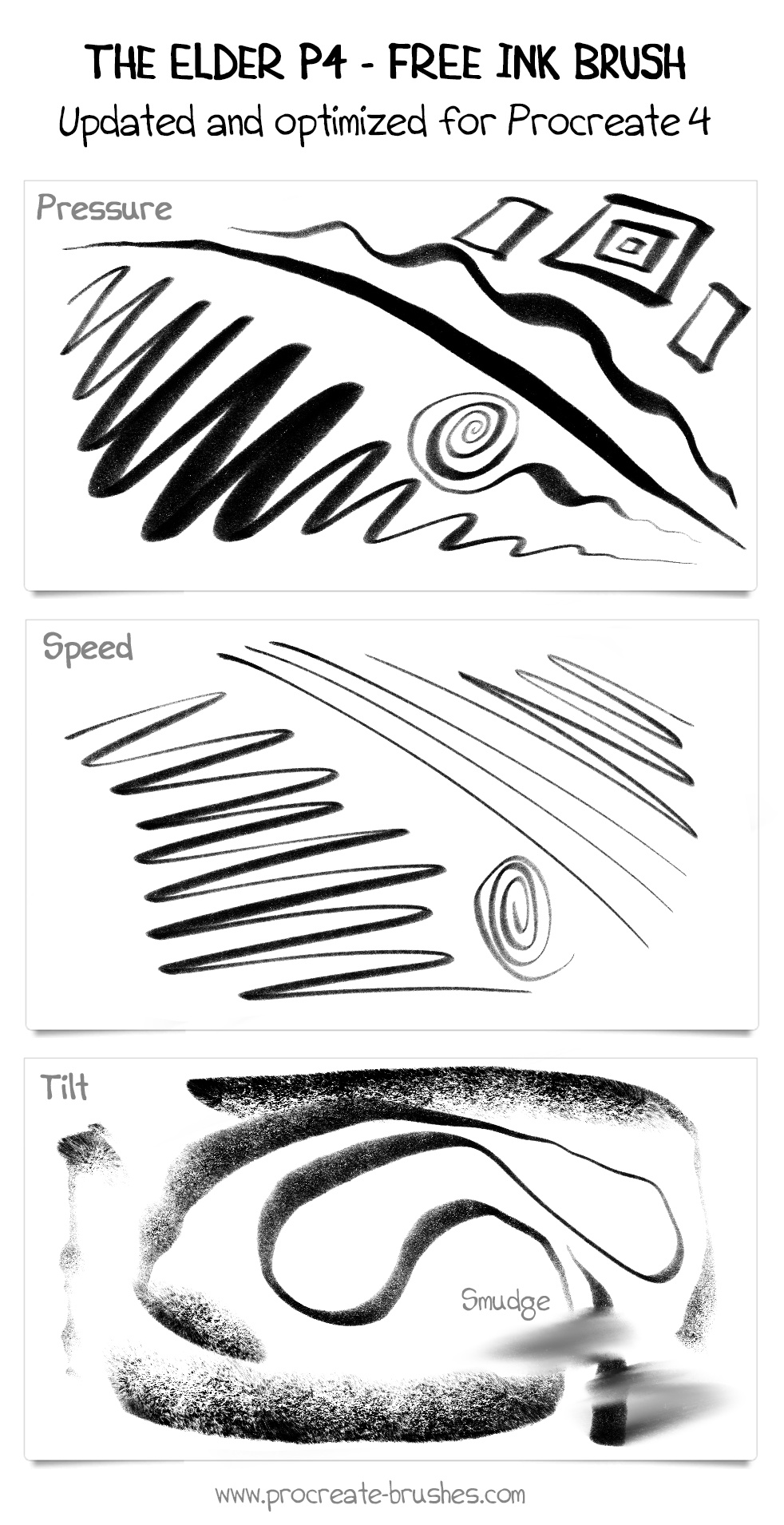 2) Free Manga Brush Set
My G-PEN (Gペン) is a pressure and speed sensitive, flexible brush for inking shōnen mangas and comics in Procreate. It comes in three versions:
• The G-PEN: classic g-pen nib
• The G-PEN taper: tapered line for detail work and cross hatching
• The G-PEN streamline: stroke correction for clean, straight lines and effects
3) Free Sketch Brush Set
Two of my favorite sketch brushes for Procreate:
• Pen pressure controls opacity and size
• Tilt controls size
• Speed controls opacity and size
4) Free Pattern & Texture Brush Set
A growing collection of pattern, texture and paint brushes.
•
Update 1-23-2017
: 9 new animal fur texture brushes added
5) Free Screentone & Shading Brush Set
This set contains a free remix of
Lopesco's Manga/screen tone brushes
as well as some of my shading brushes.
6) Free Design & Concept Art Brush Set
The 30+ brushes are great for abstract geometric designs, concept art and last but not least building city blocks and futuristic/sci-fi structures with just a few quick brush strokes.
7)
Free Paint Brush Set
This is a grwoing set with different sample brushes from my
Paint Brush Bundle
•
NEW 01-25-2017
: Added the CRUDE OIL paint brush, one of my favorite paint and blending brushes: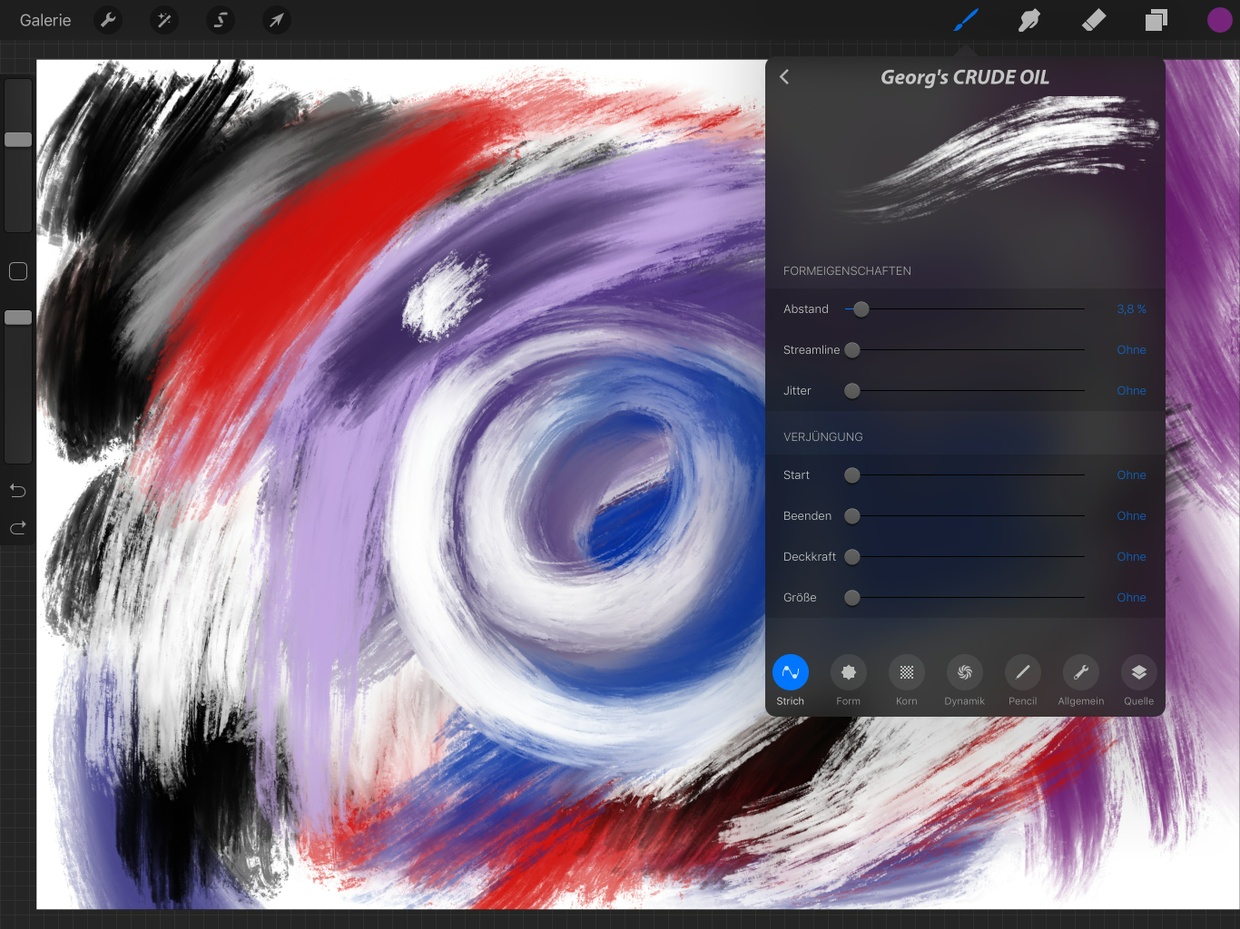 •
Update 04-03-2017
: Added the COARSE MARKER brush:
• NEW 10-25-2017: Added the COPICESQUE CHISEL TEXTURE P4 marker brush from my
COPICS Set
:
I'll add descriptions, brush stroke images, and sample drawings as well as demo videos asap.
Hope you like my brushes and find them useful.
Happy Painting! 😃
–Georg